About Senior Softball Camp

When:
Nov. 29 - Dec. 2, 2017
Who:

Male & Female Senior Players, 50 & Over
Cost
:
$360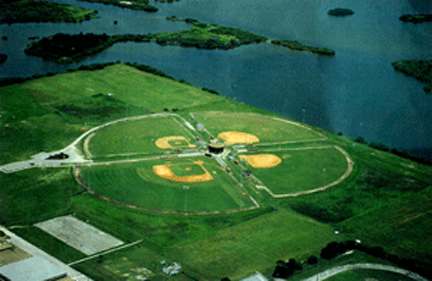 Where:
Cocoa Beach, Florida... home of the Space Coast, Orlando's Closest Beach and some of the country's best beaches!

2017 Event Lineup:
2017 Event Lineup:
Itinerary subject to change...

Wednesday - Nov. 29, 2017 – Travel day for campers to arrive in town from all over the nation! Informal, non-mandatory meet & greet poolside at the host hotel. Meet camp director Jim Ramsey along with camp sponsors and instructors from 5:30pm – 8pm.

Thursday – Nov. 30, 2017 - 8:30am - 9:30am
Breakfast & camp meeting brought to you by Softball Magazine at the host hotel, Comfort Inn.
Then it's off to the fields just minutes away!
A full day of softball from batting practice to scrimmages games, tips from
the pros, contests and more. The day wraps up at 5pm, but remember nothing is mandatory, this is your camp and you can come and go as you please!
Lunch is catered every day at the fields along with a endless supplied refreshment tent stocked full of water, sports drinks and soft drinks.

Friday – Dec. 1, 2017 - Fields open at 9am with another full day of softball. Contests, scrimmage games, batting practice, defensive clinic and sessions with the instructors and pros.
Camp wraps up at 5pm.
Pros/Camp instructors - some of the sports' top players representing their brands working with you to help improve your game!

Saturday - December 2, 2017 - Fields open at 9am with another full day of softball. Contests, scrimmage games, batting practice, defensive clinic and sessions with the pros. Camp wraps up at 4pm with the Saturday evening Banquet Happy Hour at 6pm and dinner at 7pm at the Cocoa Beach Country Club. All of the campers receive a sponsor package that includes a bat and softball back pack to get their season started next year!
Saturday evenings dinner and package is part of your camp registration fee.
Learn from the best in the game and head home to start your new season with a whole new game!
Sponsors – Louisville Slugger, Dudley Sports, 3N2 Sports, Jugs Pitching Machines, Miken Sports, DeMarini Sports, Easton Sports, Adidas, GTees and the City of Cocoa Beach, Florida's Space Coast Office of Tourism. There will be a vendor alley setup each day with sponsors products and gear for sale and great deals. There will be demo bats in assorted weights from all the sponsoring bat manufacturers that can be used in all of the camp activities, games and batting practice. It's like having your own mini Bat Wars!

Note – Travel arrangements and cost is the responsibility of the camper. Lodging is also the responsibility of the camper. Book your rooms through the Softball Magazine office for special rates, stay at the host hotel and save money!
Softball Complex address: Cocoa Beach – 1500 Minutemen Causeway - Cocoa Beach, FL 32931
Closest Airports: Orlando International (airport code MCO) is 45 minutes west of Cocoa Beach. A straight drive 45 minutes to the coast and then a fifteen minute ride down A1A to the host hotel or the fields.
Also there is Melbourne Regional Airport in Melbourne, FL (airport code MLB) and is located about thirty minutes south of the Cocoa Beach area. It's a very small airport that sometimes has great deals from US Airways or Delta hubs. It's very easy to get in and out of but can be pricy compared to Orlando.
↓ Click Here for full Itinerary!!

Camp Information:
Read about the 2017 Senior Softball Camp Here

website - www.seniorsoftballcamp.com

email: seniorsoftballcamp@gmail.com
Office Phone: 1-321-453-3711
Buy SS Camp Apparel Here:
We have an entire line of Senior Softball Camp Apparel designed specifically for this event. Please check back for information on our new designs and online purchasing.
Registration

We hope to see you at Senior Softball Camp 2017

Host Hotel
Our main goal is for you to have a good time and a safe stay while you're here for Senior Camp. We want everyone to be aware and educated about "Third Party Bookings" and the so called internet deals. Please be very careful and we urge you to call us if you have questions on any property in the Cocoa Beach area. Internet booking / third party booking can be risky business along with the hidden costs you find out about at check in, such as "resort fees," and "daily resort taxes," as well as the type of room and the location of the room on the property. We are not in the hotel business, but understand that your stay and safety is a big part of the fun you'll have, and we want you to make informed decisions on your hotel choice.

When booking with Softball Magazine:
Your Credit Card will NOT be charged until you check-in
You will NOT be charged any hidden fees and you know the cost up front

Better quality of rooms that include a small refrigerator and microwave
Better location of rooms, for example not next to the ice machine or under the stair case or facing the dumpster.
Communication with the properties managers if you need help or assistance with an issue at the property.
REMEMBER - Do not contact the hotels when making reservations as you will not receive the discounted rate, please call our office at 321-453-3711 to book your rooms.
We are proud to announce that the host hotel for Softball Magazine's Senior Softball Camp will be the Comfort Inn in Cocoa Beach, Florida! Offering a variety of room styles, the Comfort Inn is one of the premier properties in Cocoa Beach along with being an award winning Comfort Inn location. Locally owned, clean, quiet and we know you'll enjoy your stay. The Wednesday evening Meet & Greet, along with the Thursday morning registration meeting will be held at the Comfort Inn. We have a block of rooms reserved for Senior Camp attendees at each of the properties listed below that you will need to book through our office. You can call anytime to reserve your rooms and your credit card will NOT be charged until you arrive for your stay and check in.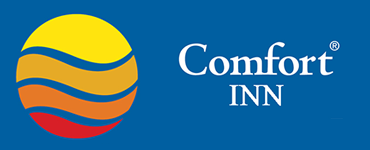 Host Hotel
Comfort Inn Cocoa Beach, FL
http://www.comfortinncocoabeach.com
Room Style         
Queen/Queen               $104.99 per night           

Efficiency Queens         $114.99 per night                     

Suite Courtyard View     $134.99 per night
Suite Ocean View         $144.99 per night                 

Comes with Your Morning Breakfast & FREE WiFi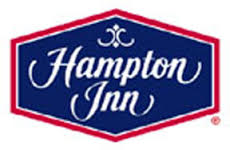 Hampton Inn Cocoa Beach, FL
http://hamptoninncocoabeach.com/
Standard Double/Double         $129.00 per night
Ocean View Double/Double    $139.00 per night
*Breakfast included, free Wi-Fi, refrigerators & microwaves in the rooms, laundry facilities and steps to the beach!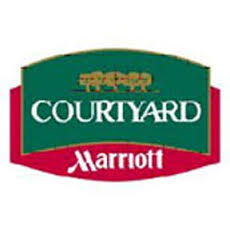 Courtyard Marriott Cocoa Beach, FL
http://courtyardcocoabeach.com/
Standard Double/Double    $129.00 per night
*Free Wi-Fi,refrigerators, laundry facilities, Jacuzzi tub, heated pool, private balconies, Bistro type restaurant & lounge

Call us @ 1-321-453-3711 
to book your rooms!
View Hotel Information
Facebook Wall

Softball Magazine's Senior Softball Camp is also home to: